Three bedroom apartment with pool in front of the Harbour
80 m2
4
2
3
Plaça del Duc de Medinaceli. Barcelona. -
See map
Ref: B372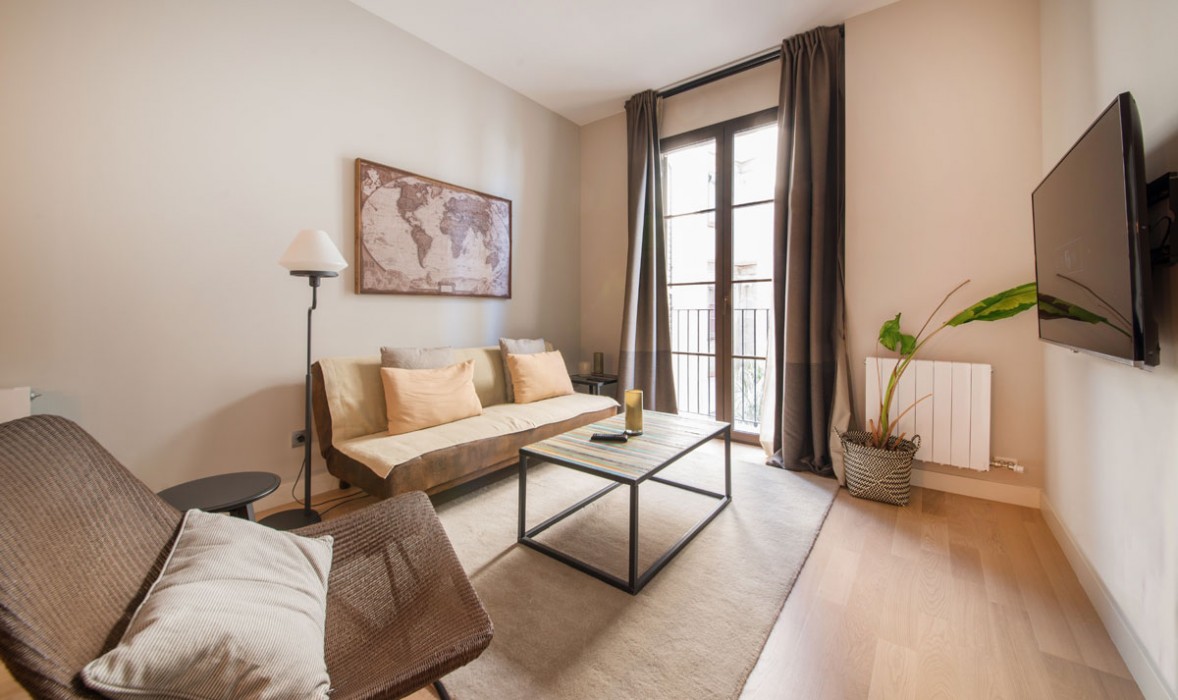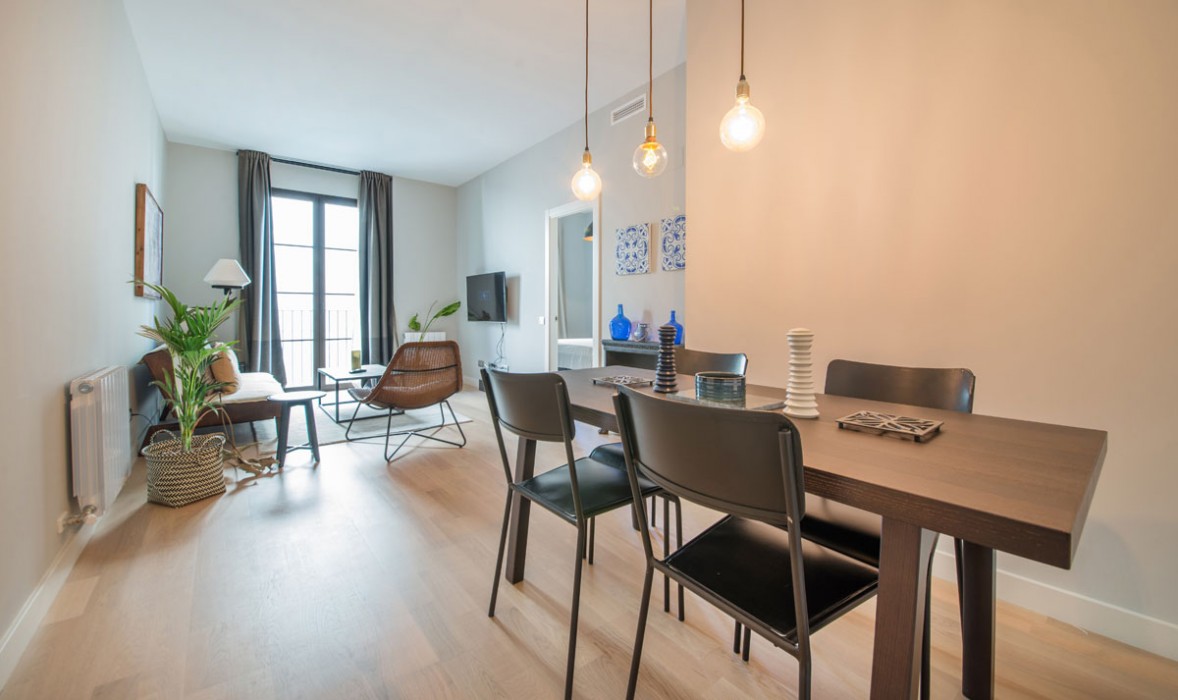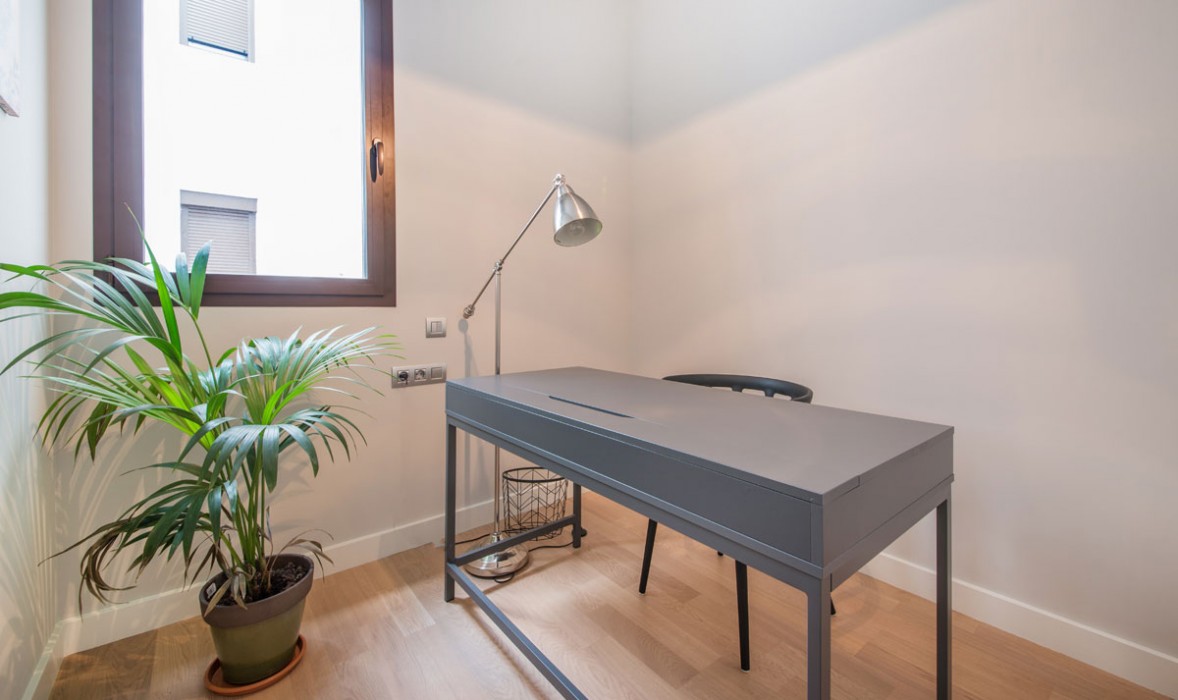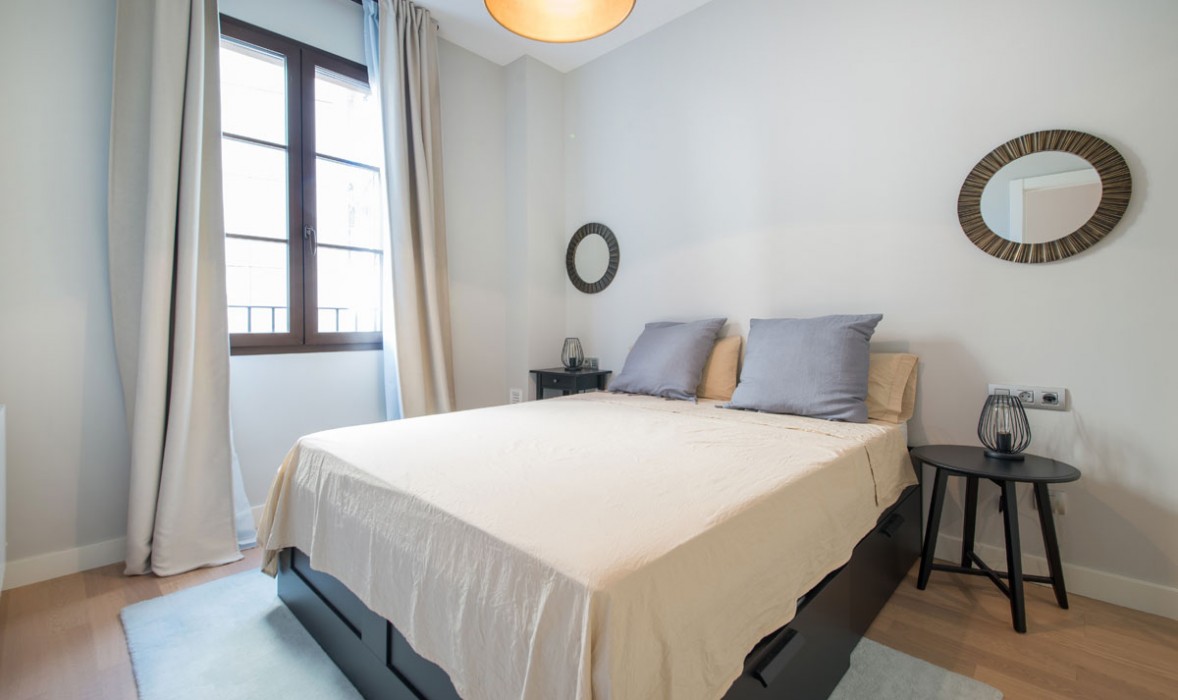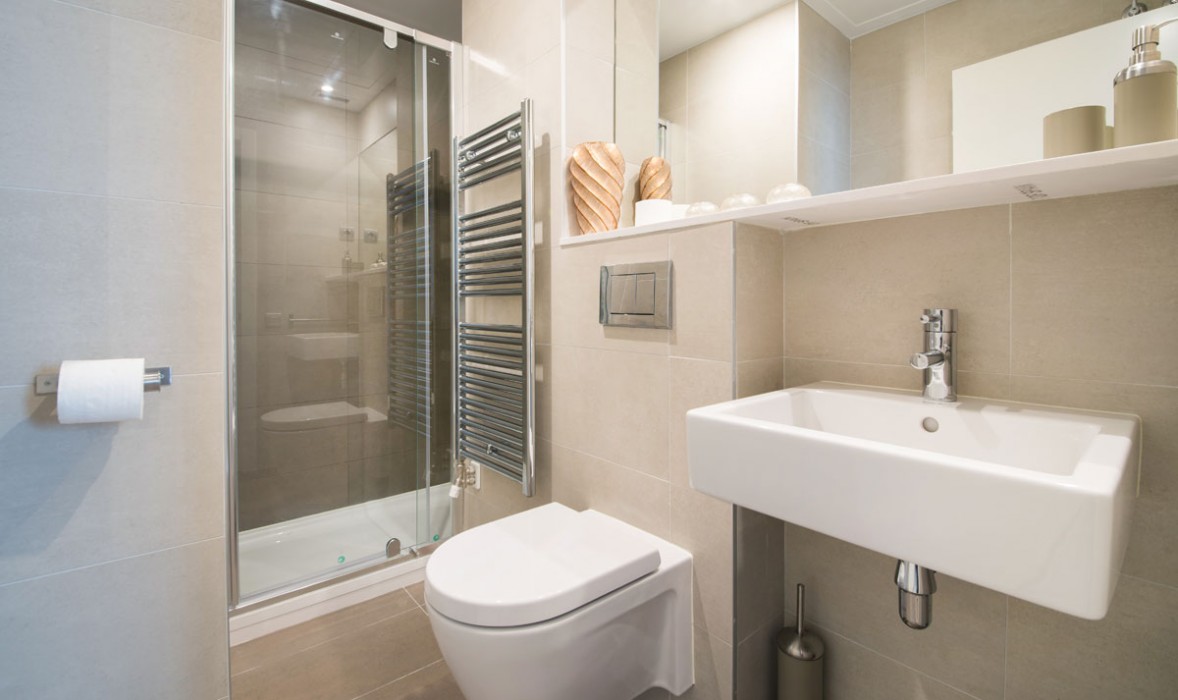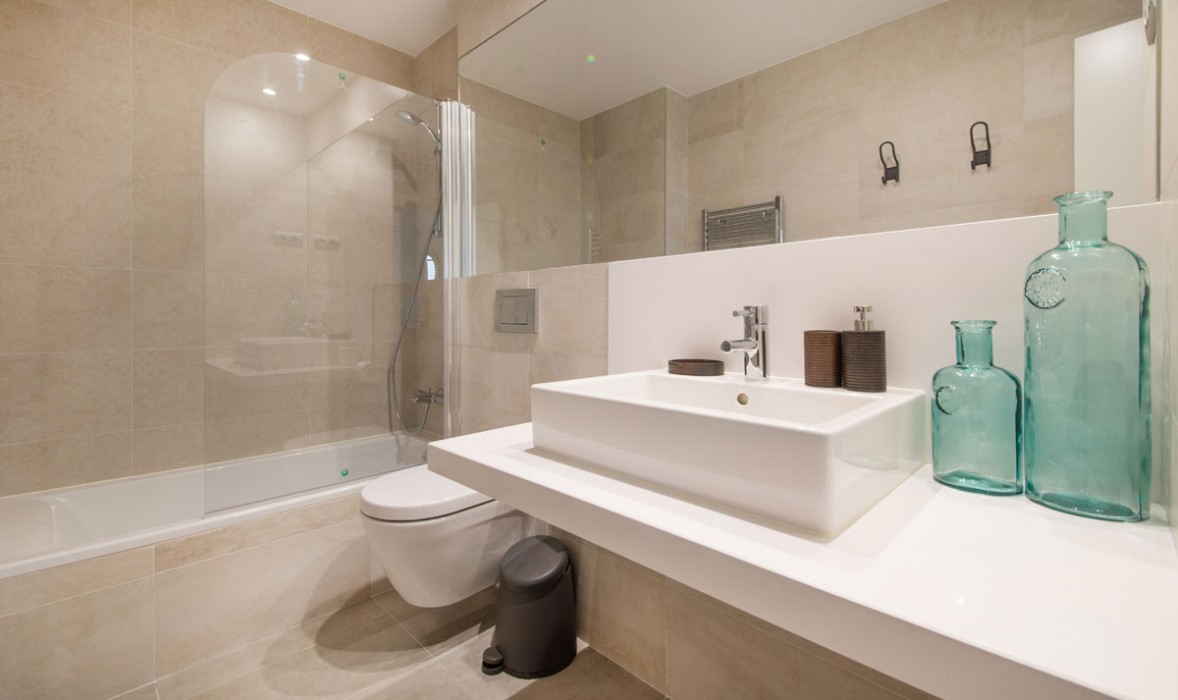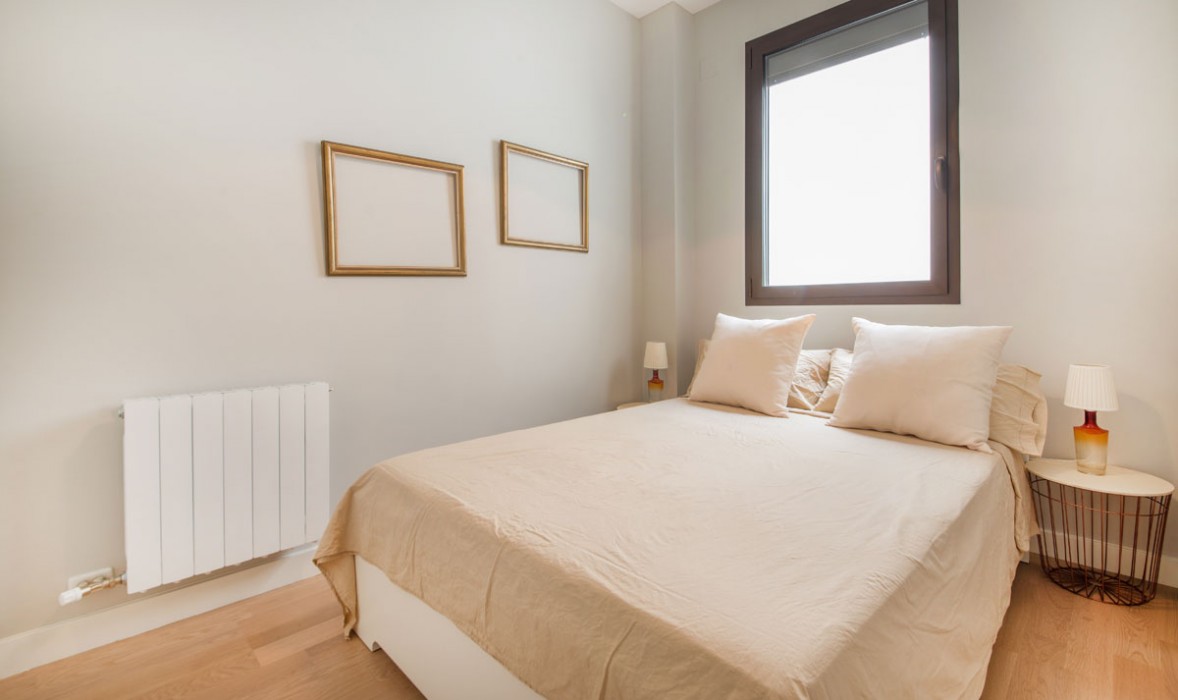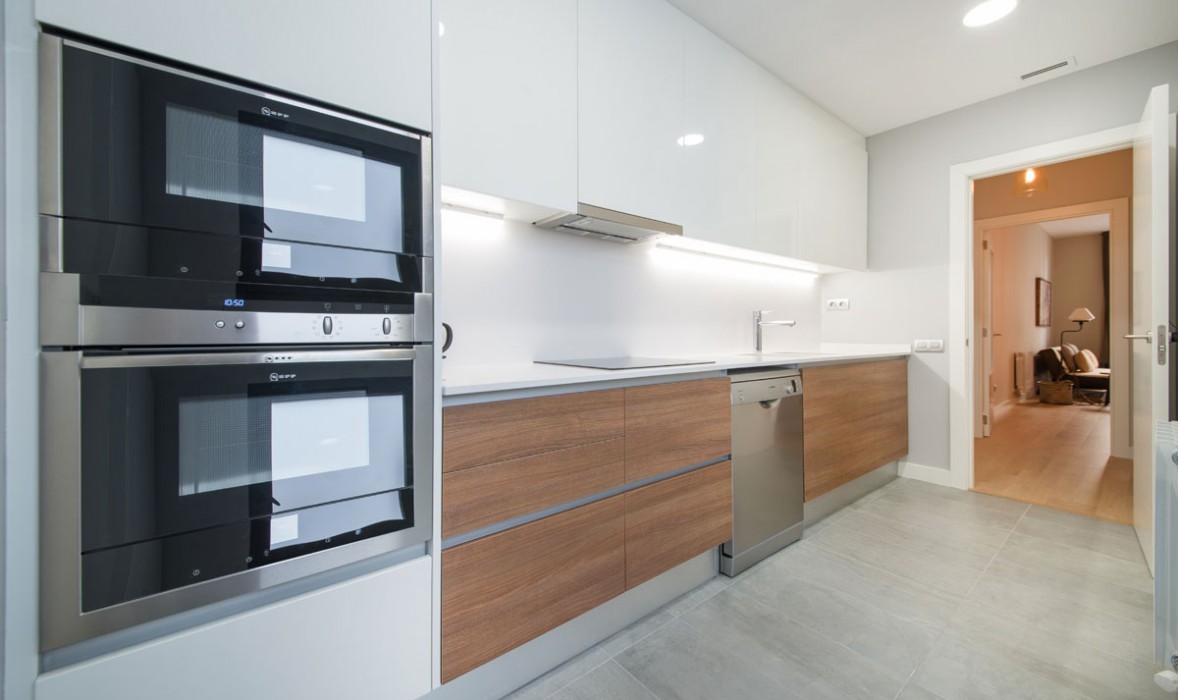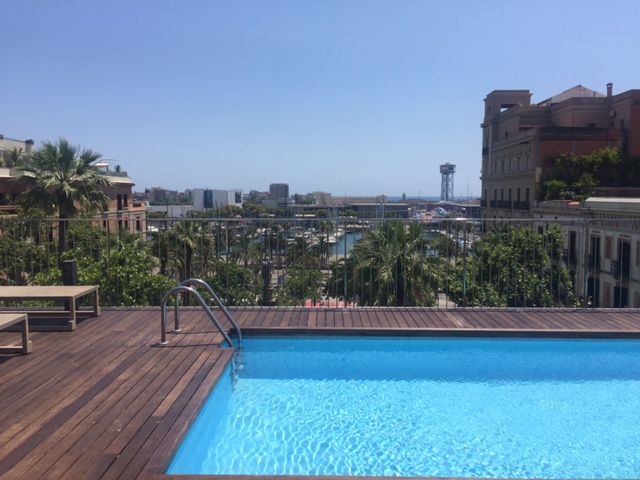 Cozy, functional apartment with access to the swimming pool... who could ask for anything more?
Right in front of the harbour, close to the Ramblas, big swimming pool in a roof terrace and three spacious and comfy bedrooms. Satisfaction guaranteed.
*Apartment only available for a period of minimum stay 32 nights.
In a brand new building right off Las Ramblas, we have a brand new apartment to offer our guests called the Swimming pool city centre Barcelona for long term stays. It is a sweet, three bedroom apartment with two bathrooms and the exciting characteristic of this apartment is the rooftop terrace swimming pool! A rooftop swimming pool is an essential detail for a city centre apartment. The apartment is cosy and convenient, in a great location and a perfect choice for your stay.
The apartment living room is very comfortable with neutral, earthy colours. The furniture is modern and comfortable. The living room has a significant window letting in natural light. The window is also a door to the mini Spanish balcony overlooking the street. The dining room seats up to 4 guests. The master bedroom with a window to the front square is right off the living room and is also very comfortable and modern. It has an en suite bathroom with a shower/bathtub combo. The guest bedroom has a double bed. There is a guest bathroom with a shower/bathtub combo. There is also a third bedroom that has a single bed and an office desk.  The kitchen is super modern with all the modern appliances that you might need to cook or store food during your stay. There is an oven, microwave, induction stove, dishwasher, coffee maker, washing machine, amongst others. You have everything to feel right at home in this apartment.
The building is brand new, and the apartments are brand new. It is located on the Plaza del Duc Medinaceli, to the right of the end of the Ramblas and across the street from the Port Harbor. There are many restaurants, coffee shops, stores, and live in this neighbourhood.
It is the perfect high-class apartment for your long term stay. Enjoy the heart of the city centre with a fantastic view of the rooftop swimming pool. You can't get better than that.
There is parking available in the same building at an extra cost.
Accessibility information: Easy Access Apartment. The building has an elevator, there are no steps at the main entrance which provides easy access with luggage, wheelchair, or baby trolley.
It is ideal for people with reduced mobility (using crutches, canes, or walkers).
We kindly suggest you contact us before arrival to let us know your specific needs: the size of the wheelchair or baby trolley, help needed with luggage, etc.
*Mobility aid and Technical Help: On request, we can provide you with any accessories required such as handles with suction cups for shower/bathtub, a special seat for bathroom, wheelchair, crutches, baby chair, or adapted transportation service.
License number:
*Available for 32 nights or more
Equipments

Elevator/Lift

Wifi

Bed Linen

Towels

Kitchen Fully Equipped

Cleaning Essentials

Bathroom Essentials

Crib

High Chair

Wheelchair Accessible

Air conditioning

Swimming Pool

Elevator/Lift

Shower
See all equipment
Location
Plaça del Duc de Medinaceli. Barcelona.
The best price guaranteed
Secure payment
Location
Plaça del Duc de Medinaceli. Barcelona.
Booking conditions
See all conditions
Cancellation Policies
Choose the dates of your stay and check the available rates and conditions. Choose the rate that best suits your needs:
Standard: 20% prepayment and free cancellation up to 20 days before the arrival date.
Non-refundable rate: the lowest available rate with payment of 100% of the reservation cost.
Early booking: exclusive discounts for reservations more than 90 days in advance.
Last minute: extensive last minute discounts with 100% prepayment.
*Other offers may apply.
What's in this accommodation?

Elevator/Lift

Wifi

Bed Linen

Cleaning Essentials

Crib

High Chair

Wheelchair Accessible

Air conditioning

Swimming Pool

Elevator/Lift

Washing Machine

TV

Dishwasher

Iron and Ironing board

Central Heating
Bathroom

Towels

Bathroom Essentials

Shower

Hair Dryer

Bathtub
Kitchen

Kitchen Fully Equipped

Microwave

Kettle

Toaster

Coffee Machine

Oven
Three bedroom apartment with pool in front of the Harbour

Thanks!
We will get in contact with you shortly.